8 light tricks interior designers use to create atmosphere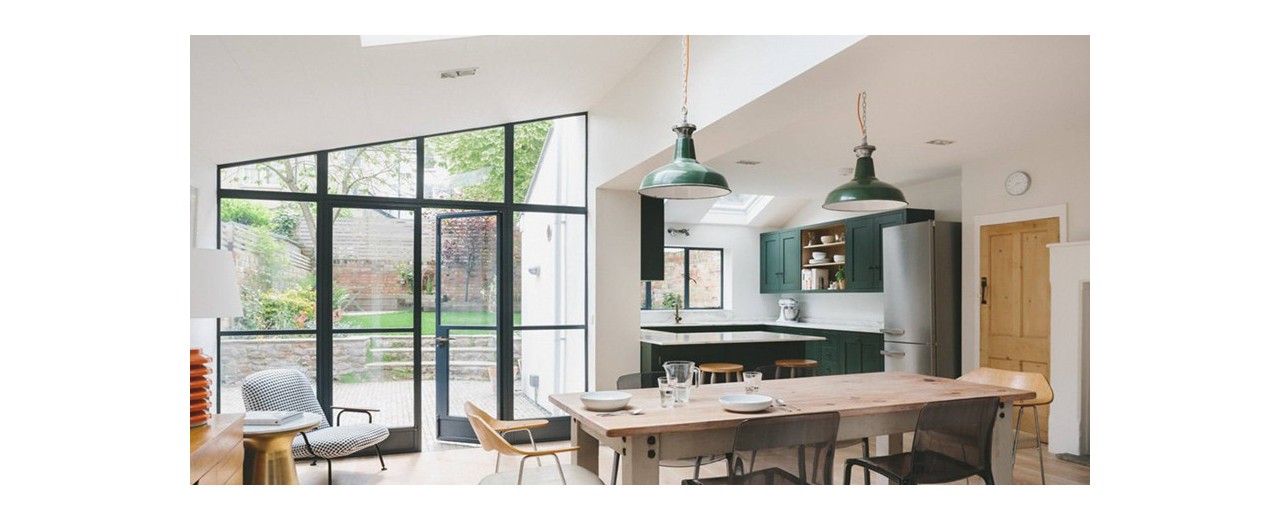 When thinking about the flow of space, atmosphere and atmosphere in your home, lighting can be one of the most fundamental elements. Brighter lights can make you feel alert and awake, where as dimmer, softer lights can be relaxing and sleep-inducing.
Homelights' Resident Style Expert, Nadia McCowan Hill, shares her tips on how to use lighting effectively to make your home feel bigger and warmer.
1. Make a lighting plan
If you're starting from scratch or redecorating a room, create a mini-brief or lighting plan that tackles the essentials. Think about what activities take place in each room (eating, relaxing, working), the main features of a room you want to highlight, and what architectural boundaries you may need to consider. Think about style, scale, output and even color temperature of lamps before making any hasty design decisions. Early planning reduces headaches and rushed last minute decisions.
2. Low your lighting
Take a layered approach to lighting with different light sources over different levels to create atmosphere and interest in a room. Use lighting to make the most of the size and shape of a room - uplighting makes a room feel bigger, low hanging pendants will create an illusion of height and clusters of lighting make large rooms seem cozier.
3. Make sure the lighting is useful
Think about the tasks you perform in each room where lighting can affect or help you. Cooking requires more concentrated lighting, so a combination of bright downlights and recess lighting, in cupboards and above stove tops, is helpful. For reading, flexible and directional lighting directed away from you is better. Powder rooms require a combination of sidelights and downlights. Dimmers will quickly become your new best friend, providing an energy efficient and effective way to quickly change the atmosphere and warmth of a room.
4. Choose the lamp carefully
The bulbs you choose should be more than an afterthought, racing through the grocery store when you realize they've blown. Keep the following in mind:
How bright do you need your space (watts)
What atmosphere are you trying to achieve (color temperature, e.g. lower temp is more similar to candlelight, while higher temps are more akin to a blue sky outside)
Should energy efficiency be considered (for more frequently used lighting)
Trying to make a design or focal statement (with scale, shape or colors)?
5. Use spotlights to highlight your favorites
Use lighting to subtly (or not so subtly) focus on a feature wall, architectural feature, or key holding (like your mahogany leather sofa or winged armchair). Wall mounted lighting arranged symmetrically on either side of a statement mirror above the mantel of a fireplace will add warmth, sophistication and elegance to a room.
6. Make your guests feel welcome
Spotlights work well focused in the center of a dining table to draw people in.
7. Light the way at night
Midnight bathroom breaks are made worse with harsh lighting that causes temporary blindness when flicking a switch. Invest in directional floor-level lighting in hallways, stairs and the bathroom to create subtle warmth and a guide.
8. Less is more
Keep theme, color schemes and material finishes consistent throughout the house, especially when it comes to lighting. Too many different styles in a filthy array all over the house can be confusing on the eye and will cause unrest. Neutral, lighter shades open up a space and make it appear larger, which is a shade of color (e.g. through lampshades) adds interest, while darker shades add a touch of luxury and coziness. Keep it simple and consistent.
Related posts

Designer: Jørn Utzon Jørn Utzon is one of the most influential Danish architects of the 20th...