The hottest Meduse pendant lamp in 2021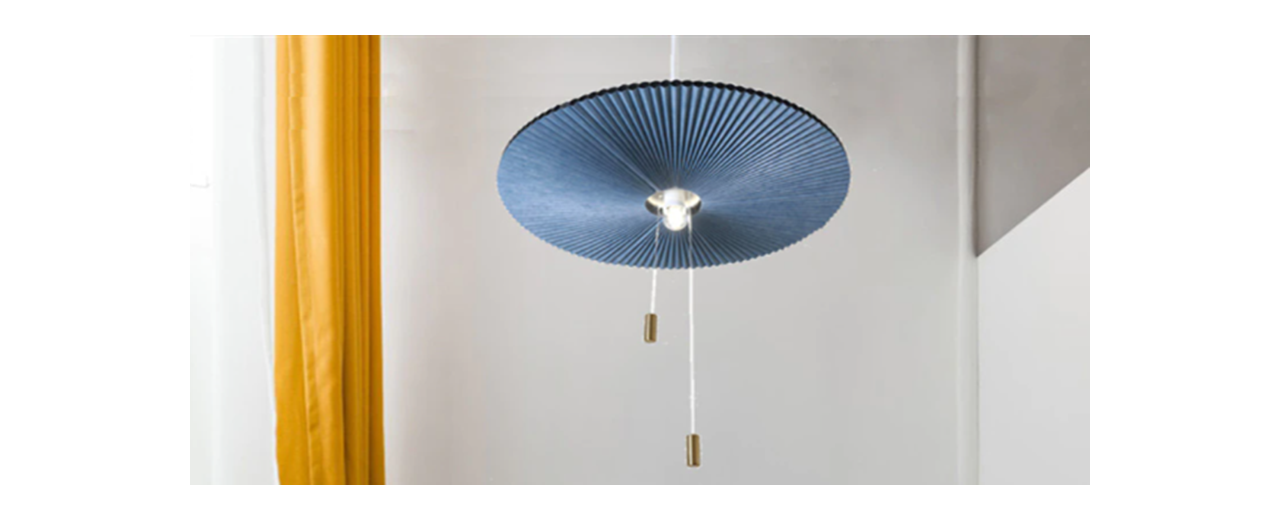 German Lukas Bazle redefines everyday essentials – Méduse light with functionality and fun. As for Méduse light, he took his inspiration from the very special material of honeycomb shutters.
Lukas Bazle is a young product designer from Berlin who often creates impressive designs and proposes innovative solutions. His observation of everyday objects made him think about the way we interact with everyday objects. His goal is not just to make an item fun, but to ensure that the item has a high level of functionality while increasing the item's own value.
Lukas Bazlea
Lukas Bazle is a designer working in the field of product and interior design. In his work, his goal is to combine functionality with pleasure. To obtain independent production-related results, he prefers to work directly with materials and models and then integrate CAD and digital visualization tools. After graduating from HfG Schwäbisch Gmünd in 2018, he currently works in Mykilos and as a freelancer in Berlin. One of his most classic examples is Méduse lamp .
Lukas Bazle redefines everyday objects in his practical and playful way. He created great designs, brought a new way of presenting one thing and added value to those things that would not have been noticed. It is his unique ideas and talents that gave him the opportunity to experience unique things.
He experimented with honeycomb shutters, a special material, and came up with the idea to make adjustable lampshades. In addition to its functional use to adjust the direction and brightness of light, honeycombs also generate dynamic movement. There is Méduse light and made by lukas bazle this product.
There are many lamps that can change brightness, but have you seen one that can change shape? Méduse light lukas basel is a type of lighting that can change its appearance at will. The outer material of the Méduse pendant is umbrella-shaped, lampe de meduse is initially like an umbrella hanging from the ceiling. The outer material of Méduse lamp has many folds, just like a pleated skirt, the material is light and easy to place.
The Meduse lamp lukas bazle can change its appearance by gently pulling down the rope in the center of the lamp. The Méduse lamp by lukas bazle can change from the shape of an umbrella to a cylindrical shape and then to an inverted cone shape. Buying the Meduse lamp with a different look can respond to the changes of different furniture styles, and you can change the Méduse lamp lukas bazle into whatever you want.
The shape of the Méduse lamp can also influence the intensity of the light. When you have to stay up late to work, you can turn the Meduse light into an inverted cone shape to soften the light and help you improve your work efficiency. During dinner, you can also adjust the light Méduse into a cylindrical shape. The flos Méduse will emit a brighter light to relax your mood and make the food look tastier. The umbrella shape of the light Méduse is very decorative and will certainly increase your quality of life even further.
Méduse pendant is undoubtedly the best example of the combination of fun and functionality. The appearance of Méduse light is clean and tidy, and the appearance can be changed at will. Each shape is highly decorative and can be decorated in any room indoors. The uniqueness of buying the Meduse lamp shows us more possibilities for design.
An interesting lamp can save a boring home and love life Start by choosing a suitable lamp.
Related posts

Rituals lamps are elegant, versatile and atmospheric. Foscarini Rituals replica are reminiscent...