How to choose glass pendant light? Take a look at this glass hanging lamp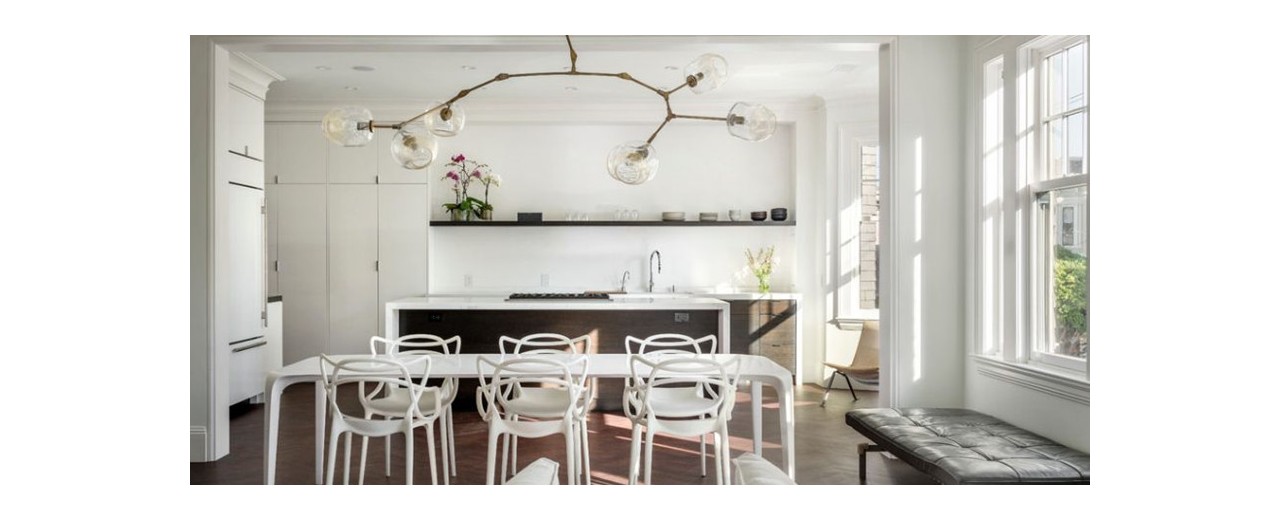 Lighting is very important in home decoration, a good lamp can not only play a role in lighting, but more importantly, have a decorative effect. When choosing indoor lighting, there are many types of lamps to choose from, such as ceiling lamps, chandeliers, spots and recessed spots. Good lighting should reflect the vision that "the public should be able to enjoy beautiful and useful things". It can be said that there is no soul without an interior space without a good lamp.
The use of glass elements in lighting has become a trend. Hanging lamp glass often gives people an ethereal feeling. Hanging lamp glass has also derived many styles. So how do you choose from many hanging lamp glass? How do the furniture match? I will introduce it to you next.
Momento hanging lamp is made of brass and glass. The glass of Momento hanging lamp glass is specially treated so that it can emit very bright light. The shape is like an image of the water in the plate about to drip down. The hollow part of the Momento pendant lamp in transparent glass is like a drop of water. When the light shines on it, the bright light scatters around and forms a The light and shadow are like ripples of water droplets on the surface of the lake. It is a kind of lighting with a very special shape and light effect.
More information about the product
Random Pendant Lamp is a lightweight glass sphere pendant lamp supported by thin wires. The combination of metal, glass and wire gives Random Glass Globe Pendant Lamp a unique sense of transparency. Random hanging lamp glass spheres glass has different colors, so you can choose your favorite. The shape is interesting and unique to make your indoor space more fun by creating your own lighting.
there is information about the product
Capsula hanging lamp is a very cute hanging lamp made of glass. The appearance is like a fruit filling candy. The transparent shell and a variety of sandwich cores make this glass pendant light suitable for different interior styles. Capsula pendant lamp is especially suitable as a glass dining table pendant lamp. The effect of multiple installations is better than one installation, creating a warm and colorful effect.
there is information about the product
The lotus glass pendant lamp is just like its name, it is a blooming lotus flower. The transparent glass look is available in the colors yellow, purple and transparent. The combination of glass and brass gives the glass lotus pendant lamp a retro style. Let you create a retro atmosphere and rustic charm in your home. This vintage glass pendant light will add a touch of retro to any room in your home. Mix and match retro lamps from Westinghouse to create custom lighting for your home.
there is information about the product
The combination of metal and glass in Biossi hanging lamp glass metal gives people a simple and elegant feeling. The light source of Biossi hanging lamp glass design is one opening, which makes the light very soft and not dazzling. Biossi glass pendant lamp can be placed in parking lots, homes or restaurants to reflect the environment. Using the latest technology, beautiful led lighting is displayed through the glass lampshade. The lighting above and below is reflected directly by the glass lampshade, making the room softer, more comfortable and more radiant.
there is information about the product
The main materials used in this glass globe pendant light are metal and glass. Several spherical glass lamps grow whimsically on the metal branches, which look like branches full of fruit. There are three choices for the color of the glass: opal, transparent or amber. The linear glass pendant lamp can provide a unique brightness and shine. It can be placed in a room, corridor or a commercial space.
there is information about the product
The lampshade of Mona hanging lamp glass industrial is available in three colours: black, white and grey. It also has a dimmable tubular LED light source, each of which can illuminate a different color temperature. With Mona hanging lamp glass lighting you create the perfect atmosphere in every room. Mona glass pendant lamp has a wide range of uses, suitable for any space you have.
there is information about the product
Origo hanging lamp glass balls is made of cement, black sandstone, white sandstone and glass. Several cement surface colors are available in white, pink and black. The sphere part is a warm yellow opal sphere, which contrasts with the cement material and forms a strong contrast between roughness and softness. Whether on the dining table or in the hallway, Origo hanging lamp glass is a beautiful lighting.
there is information about the product
IC pendant lamp glass gold is mainly made of metal and glass, and the surface is galvanized. This lamp has a beautiful name, called a stellar lamp, just like the appearance of IC pendant lamp glass gold, think of a star emitting soft light, quiet and beautiful. This is a modern and elegant glass hanging lamp. The simple and noble design makes this lamp elegant no matter where it is installed indoors.
there is information about the product
related articles: Get the Best IC Lights Replicas for Your Home
Dora hanging lamp glass metal is a very good decoration for corridors or stairs. The entire lighting is semi-transparent and semi-opaque, which is very special. Harmonious curves can also be perfectly combined with each other, both in groups and in rows. Dora hanging lamp glass in rooms such as dining tables and hallways are beautiful decorations.
there is information about the product
It doesn't matter which style of glass pendant light, there are different styles and all types of glass pendant light are highly adaptable. If you are concerned about buying indoor lighting, you might as well try this glass pendant light.
Related posts

Rituals lamps are elegant, versatile and atmospheric. Foscarini Rituals replica are reminiscent...