How to choose the best Christmas gift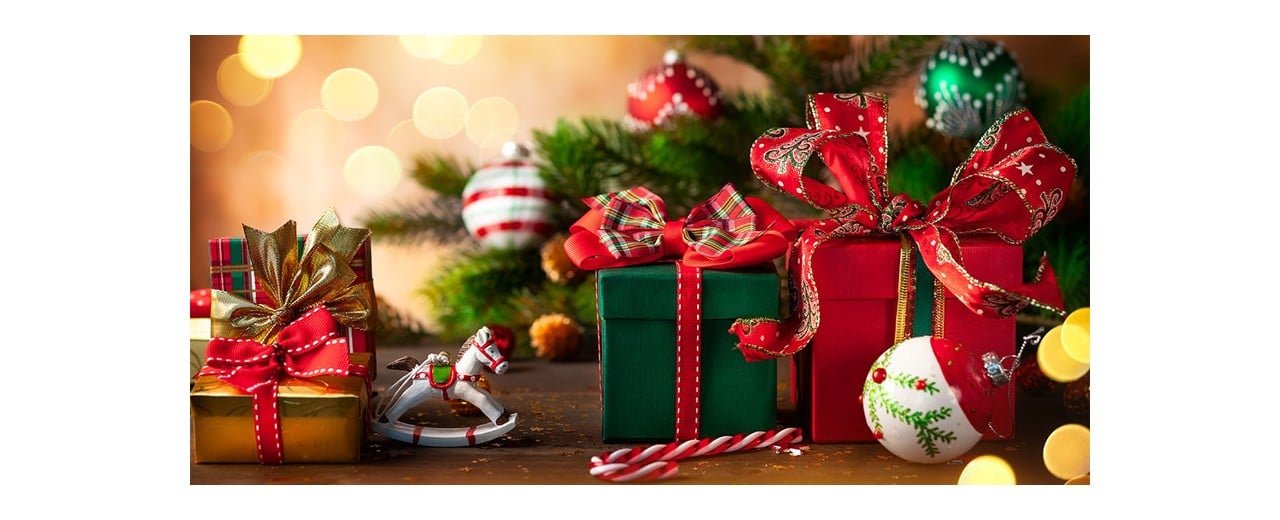 What is Christmas?
Christmas is a celebration to commemorate the birth of Jesus, and it is a very grand celebration. Celebrations are held in many places, and there are various warm activities. Every year in early December, people start preparing for the arrival of Christmas, and some stores even start the Christmas sale in October.
When is Christmas
Christmas is every December 25 .
How do you celebrate Christmas?
Christmas is also a holiday for family reunion. There are usually Christmas decorations to add to the merry atmosphere. The best thing about Christmas is enjoying delicious food. All kinds of exquisitely made delicacies are not only beautiful, but also extremely delicious, immersing people in the joy of delicacy.
The most special thing is the exchange of Christmas gifts. Christmas gifts mean good wishes and people usually put them under the Christmas tree. Children will also be very much looking forward to Christmas as "Santa Claus" prepares the gifts for them.
How to choose Christmas gifts
Are you still worried about not knowing which Christmas present to choose? The carefully chosen Christmas gifts will be full of love. This article will introduce you to wonderful Christmas gifts and suggestions for your purchase.
Beautiful Christmas present
The biggest feature of Ore Battery Small Table Lamp is that the lamp changes three colors through vibration: natural warm light, white light and warm orange light. Its appearance resembles the moon, giving people a dreamlike feeling. Ore Battery Small Table Lamp provides soft light to make your home full of romance and warmth.—— Learn more
Bamboo Shoots Ore Battery LED Table Lamp
Bamboo shoots Ore Battery LED Table Lamp combines industrial and European styles and is a stylish and exquisite table lamp. There are two sizes to choose from, each shape is like a delicate artwork.—— Learn more
Lotus Leaf Wall Lamp has a beautifully detailed design, which can create beautiful display items for any interior decoration. Pure copper Lotus Leaf wall lamp uses energy-saving and efficient LED light source, which is both elegant and stylish. When the Lotus Leaf wall lamp is installed on the wall, it is like an eye-catching work of art. —— Learn more
Rabbit table lamp is a special asset to any living room or bedside table, full of charm. When placed on the table, it can be used as an ornament. When you light it, it can give you a lot of warm light. —— Learn more
Night Birds pendant lamp is like a bird flying freely in the sky and gives people a relaxed and happy atmosphere. It has a variety of different combinations to choose from and can be designed in rows or groups. Whether on the dining table or in the hallway, night birds pendant lamp replica can be well decorated. —— Learn more
Melt pendant lamp replica is a very magical lamp. It is transparent when opened and mirrored when closed. Each lamp is made of mouth-blown glass and is unique. You can make combinations of different sizes and different colors. —— Learn more
You may want to read: Best price for melt lamp replica in 2021
Best Christmas present
Raimond pendant lamp replica is mainly made of metal and stainless steel. Raimond pendant lamp replica carefully spreads the warm white light in all directions, looking at the light as if staring at the soft light of the starry night. —— Learn more
Perch light pendant lamp replica is in the shape of a bird, sitting on a branch, swinging freely with a light touch. Due to the glare-free, soft diffused lighting, perch light pendant lamp replica is very suitable for use above the dining table. —— Learn more
Vertigo pendant lamp replica is like a ladies hat, elegant and stylish. The vertigo pendant lamp replica is made of high quality fiberglass and polyurethane/steel material, which is very light. There are different sizes and finishes to choose from, which can be easily integrated into any interior. —— Learn more
You may want to read: Best Vertigo Pendant Lamp Replica for Decoration
Special Christmas present
Pet table lamp has owl, rabbit, penguin shapes to choose from. The beautiful replica PET table lamp is brimming with vitality and emits a warm and comfortable light. Round, cute and elegant, it is very suitable to be placed in the living room and bedroom. —— Learn more
Minos table lamp replica is available in five colours: black, white, pink, dark green and beige. Lively and playful design. Black and dark green are suitable for a variety of different styles of space, while white, pink and beige give people a soft feel. —— Learn more
This beautiful pure copper marble wall lamp is both stylish and practical. Illuminate your space with high-quality, modern and timeless wall lamps. You can choose to install in combination. The neat pure copper marble wall lamp looks particularly nice when mounted on the stair wall. —— Learn more
As long as it is carefully prepared, it makes the best Christmas gift . You can also find more information about products on the homelights website. I hope you can buy the Christmas gifts you want. If you have any questions, please feel free to contact us by email.
Related posts

With the development of the economy, people are now paying more and more attention to the quality...