Hidden lighting for your home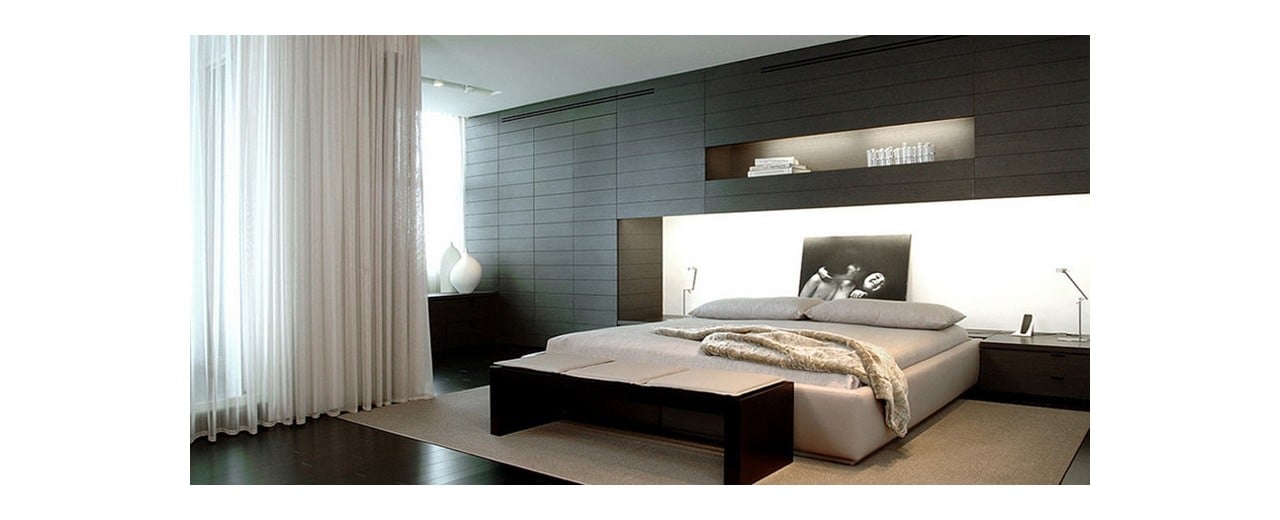 Lighting makes a room real. Creative lighting design can turn a dull room into a spectacular room with just the push of a button. Lighting fixtures themselves – and not just the light they cast – can also become a design element. But what if you only care about the light and not so much about the luminaire? That's where hidden lighting comes into the picture.
Popular types of indoor lighting such as pendant lights and track lights are garish attention grabbers. At the other end of the spectrum, hidden lights can illuminate the room or parts of the room while they do their job and hide away quietly. Hidden lighting can work on its own, but usually it will work in conjunction with ceiling, pendant, or chandelier lighting fixtures.
Tray Ceiling Lighting
Ceiling box lighting is mood lighting at its best. In many cases, you may have seen but not even noticed the effects of drawer lighting. That's how good it is.
To install, openwork skirting boards are built on top of the walls. A small slit lets the light through. Inside there are no expensive, complicated lamps, just rope or cord lamps.
Tray lighting is 100 percent hidden. The fixture itself is invisible and only the light gets through it.
The advantage of drawer lighting is clear: soft, unobtrusive lighting. The downside is that before you can install the lighting, you have to build the trays – a costly affair if you want to hire a carpenter for this job.
Recessed spots
Recessed spots, also known as can lights, slide up into the ceiling, leaving only the lens and trim ring visible. Recessed spots are recesses in the verb sense and are invaluable in environments with low ceilings, such as basements. Recessed spotlights are hidden lights that many homeowners can afford and even install themselves.
Recessed spots are not completely hidden, but about 90 percent of the light is hidden. One drawback is that recessed spotlights can be difficult to aim, as they cast a harsh circle of light directly below them. Adjustable swivel luminaires provide some flexibility. In addition, dimmer switches can be easily installed to reduce the brightness of recessed spots.
side lights
Sidelights are notches in the wall that project light downward, washing the floor with light that reflects further into the rest of the room. Sidelights can be installed in a ceiling as wallwashers. Or they can be installed in a wall but facing upwards to wash the ceiling for a unique indirect mood lighting effect.
Sidelights are a high quality lighting product that can be a bit tricky for the DIYer to install. Hire an electrician for this project.
Sidelights are about 95% hidden from view. The lamp, lens and housing are hidden, but the trim is visible.
The advantage of sidelights is that they are modern and impressive. The downside is that sidelights take up precious wall space. In addition, sidelights can shine directly into the eyes from certain angles.
Recessed spots
No doubt you have already seen recessed floor lamps in commercial buildings or in museums and art galleries. Recessed spots in the floor are like recessed spots in the ceiling, but inverted and heavier.
Recessed spots are about 90% hidden. The fixture is not visible, but the lamp, the decorative strips and the lens are visible from above. The lens is thick and impact resistant.
If you want to impress, recessed floor lamps are sure to turn heads. The disadvantage of these lamps is that they are difficult to retrofit. That is why these lamps are best suited for new construction or major renovations. In addition, recessed floor spots can collect dust.
Ceiling Soffit Lights
Suspended ceilings are rare in residential homes. The ceiling must be high enough, usually 2 meters or more, to contain the lowered section. But where you find soffits, you usually find hidden lights as well.
The best thing about these lights is that they are 100 percent hidden. No direct light is thrown into the room. Instead, the light bounces off the ceiling and gives the room a warm glow. The suspended ceiling appears to float just below the structural ceiling.
On the downside, drop soffit lighting has a drop soffit. These can be difficult for a do-it-yourselfer to build, so it's usually best to hire an experienced carpenter or general contractor. After the soffit is built, a licensed electrician can come in and rewire the lights.
Related posts

Rituals lamps are elegant, versatile and atmospheric. Foscarini Rituals replica are reminiscent...