Classic AJ lamps for the best price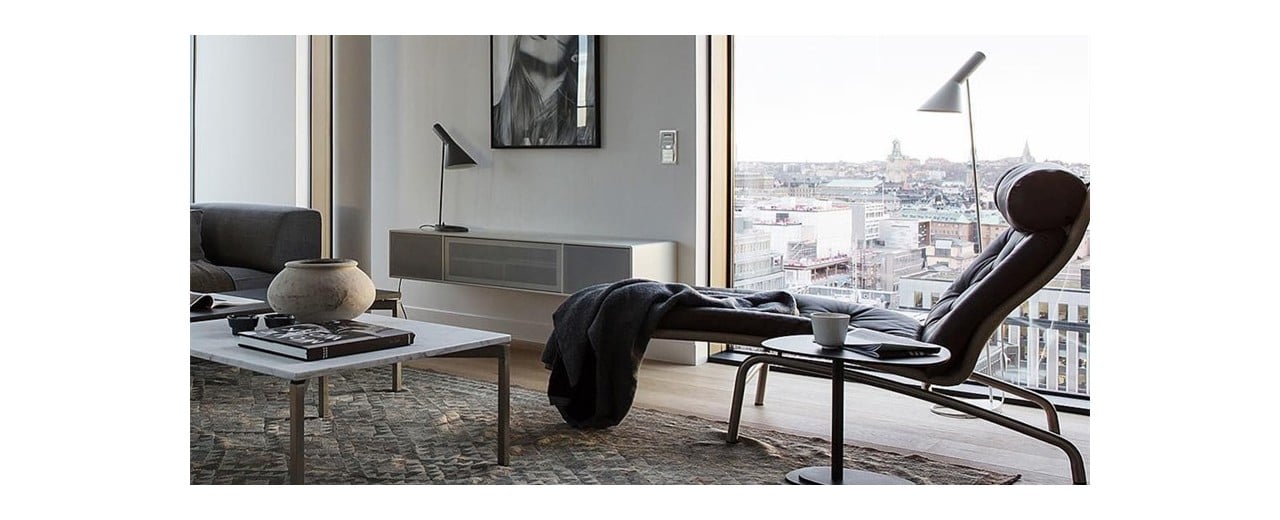 Lamps are a necessity, a decoration and an expression of taste and style. Choosing different lamps and lanterns can create different styles of space. It is clear that the choice of lamps is very important. Today we show a classic lamp: lamps from the AJ series Lamps.
The design of AJ lamps came from Arne Jacobsen. The design circle gave him the title "Father of Scandinavian Modernism". Now many Scandinavian style design products on the market have been influenced by him. The AJ Series is a series in the All-Star Design. The lamp base of the AJ lamp is very convergent of light, which allows people to concentrate very much. It is very suitable to use as a table lamp and reading lamp. The shape of the AJ lamp is simple and smooth, which can be said to be a very classic work.
Arne Jacobsen
AJ lamp is a Scandinavian representative lamp with decades of history. The Danish designer Arne Jacobsen designed the AJ table, floor and wall lamp for the SAS Royal Hotel in Copenhagen in 1957 and used it as the overall design of the hotel Part.
As an architect, Arne Jacobsen has very strong. The AJ lamp is one of the most popular lamps by Arne Jacobsen .
This classic design AJ table lamp is the choice of directional lighting and corner lighting. It has an asymmetrical shape and a slanted head and this special design makes it most suitable for places where bright and concentrated lighting is needed. It can be placed on your windowsill, bedside table or even on your desk.
When you are seriously working or studying, the AJ table lamp can provide you with highly concentrated light, allowing you to invest more quickly in work and study. The appearance of the AJ table lamp is very small, does not occupy space, the appearance is simple, and the use is very wide.
AJ's range of wall lights also features an asymmetrical shape and a tilting head, making them best suited for places that need bright and concentrated lighting. The black exterior contrasts with the white interior. This combination is very simple and versatile. AJ wall lamp is suitable to place on the bed of the bedroom. It can provide you with good lighting and it can also create a warm and bright atmosphere at night.
Imagine that when you are lying on the bed, there is an AJ lamp at the head of the bed, spreading a soft light around you. You can use it to read your favorite books or just empty yourself. This is really an order. scene where people feel comfortable.
AJ floor lamp
The AJ floor lamp is composed of a slim mast and a strong black base. Due to the versatile shape and color of the AJ floor lamp, the AJ floor lamp can be placed anywhere in the house without being obtrusive. Be it a living room, a room or a leisure area, The AJ floor lamp can also be used in your wardrobe and can give you a very concentrated light when you match your clothes, creating a very bright environment to try on clothes. if you want to add a lamp to your home then the AJ floor lamp should be an option worth considering.
The above content is a brief introduction to the AJ classic series lighting. If you want to know more about this product, go to our website, you must know something there.
Related posts

We've all been in rooms that just feel right. They have a tactile, comfortable vibe that will...