Special Heracleum Chandelier For Your Home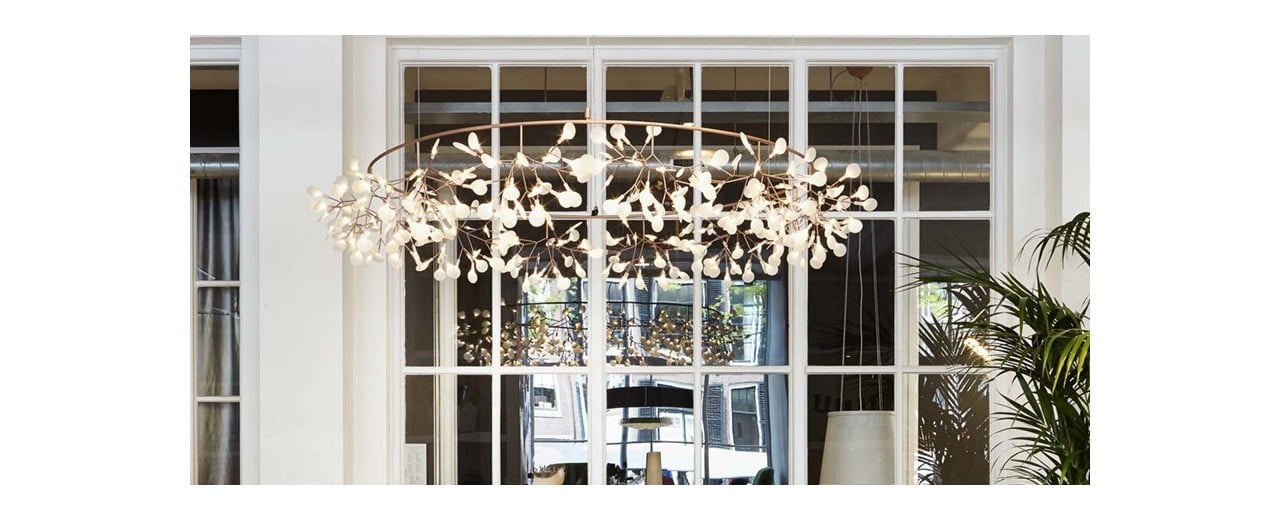 The most popular heracleum led chandelier is inspired by the heracleum plant, the heracleum led chandelier looks like a beautiful plant and a dancing firefly.
Heracleum the big O chandelier has an O-shaped appearance, just like its name. The light sources like fireflies are spread over the branches of heracleum the big O LED chandelier, like shining stars, it seems like they can dance with a gentle breeze. If you have a large living room, consider installing a heracleum big O led chandelier in your home. The large size heracleum chandelier is more suitable for installation in the lobby and living room. Heracleum chandelier is sure to impress the guests who see it.
Heracleum chandelier ii is the most common style in the heracleum chandelier series of lamps designed by Bertjan Pot. The heracleum ii led chandelier is available in three sizes to suit the different needs of any venue. It is also a good choice to install a heracleum ii led chandelier in a room, dining room or dining room.
The scattered light sources of heracleum ii led chandelier are like fireflies that emit a little bit of starlight, the light is not dazzling, but soft and romantic. Heracleum chandelier uses lightweight materials for easy installation. The heracleum ii pendant lamp is a very valuable purchase. You don't just buy a lamp, you also buy a work of art.
The heracleum iii linear pendant lamp has a linear appearance, like a branch full of flowers. This heracleum chandelier is available in three colors for people to choose from. Like the other members of the heracleum chandelier family, the heracleum iii linear also produces a warm glow.
However, the heracleum iii linear is very similar to the heracleum lamp endless, but if you look closely you will see that the tips of the heracleum iii linear lamp gently sweep upwards, making this heracleum chandelier ideal for hanging on long surfaces. to hang. Like a dining table or a kitchen island, the light effect of the heracleum iii linear will not disappoint.
The design of the heracleum endless linear pendant lamp is a long rod. Unlike the heracleum iii linear lamp, one end of the heracleum endless lamp has a branch tilted slightly upwards, but the other end does not. This allows the heracleum endless chandelier to be infinitely better. connected to form a light corridor like the Milky Way.
Heracleum endless lamp is perfect for bar counters and dining tables. Use heracleum chandelier on the bar, and you can see the bright milky way if you look up, dazzling and romantic. This heracleum chandelier can also give you a romantic and warm feeling.
Warm and romantic lighting is always indispensable to create a comfortable indoor climate. Heracleum chandelier is such a lighting that meets different needs. If you are looking for a beautiful lamp for your home, then the heracleum chandelier might be a good choice.