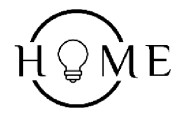 Aplomb hanging lamp small
Compare
Add to Wishlist
Total Rating
View ratings
Add Review
View Reviews
Aplomb hanging lamp small
The Aplomb pendant lamp series is a classic industrial style that has a variety of finishes, adding a modern fashion and lively taste. It has two design, small size and large size, one of which is like a trumpet while the other has a round plate shape. This is a small hanging lamp Aplomb whose lampshade is made of concrete. The unique texture and pattern of each piece gives it its individuality. With the special material, the small pendant lamp is available in six finishes. The gray version is the color of concrete itself. This concise pendant lamp expresses Scandinavian simplicity and industrial style, which is suitable for both residential and commercial areas. It can be used individually or in a group. The pendant lamp is particularly industrial and uses light to place a conventional material such as concrete in an unconventionally elegant context.
Please note that your payment does not include customs duties, local taxes or other import charges. The order does not include bulbs.
If you have any questions about our products, please contact us and we will get back to you within 24 hours.
Note: Color difference and measurement discrepancy are unavoidable. If you want to see the real item, please contact our customer service.
Aplomb Pendant Lamp Small Product Size
single pendant: Dia 15cm x H 35.5cm / Φ 5.9 ″ x H 14 ″
Aplomb hanging lamp small details
Material: concrete / metal
Light source: E27*1
Power: Max 40W
Weight: 1kg / 2.2lbs
Process: mold,
Finishes: Gray / Coffee / Red / Green / Blue / Black
We offer 150 cm / 59 inch wires, which can be extended on request.
Data sheet
size
1 hoofd blauw
1 hoofd groen
1 hoofd zwart
1 kop grijs
1 kop koffie
1 kop rood
2 hoofden blauw
2 hoofden grijs
2 hoofden groen
2 hoofden koffie
2 hoofden rood
3 Heads Blue Rechthoekige plafondplaat
3 Heads Coffee Rechthoekige plafondplaat
3 Heads Green rechthoekige plafondplaat
3 Heads Grey Rechthoekige plafondplaat
3 Heads Red rechthoekige plafondplaat
3 hoofden blauw
3 hoofden grijs
3 hoofden groen
3 hoofden koffie
3 hoofden rood
4 hoofden blauw
4 hoofden groen
4 hoofden rood