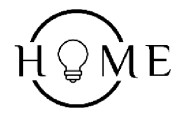 Vertigo Nova Pendant Lamp
Vertigo Nova Pendant Lamp is a popular modern pendant lamp, which is more of a work of art than a lamp. With the shape of duck crawl, it creates a breakthrough based on Vertigo Lamp by using a hidden LED light source.
Compare
Add to Wishlist
Total Rating
View ratings
Add Review
View Reviews
Vertigo Nova Pendant Lamp
Vertigo Nova Pendant Light hides the obvious light source of the original Vertigo Pendant Light so that it no longer produces a beautiful shadow on the ceiling, leaving people can pay more attention to the design of the lamp itself, the beauty and charm of the lines. It is inspired by the duck-creeping plant that should dance with the wind on the lake, but now it becomes a fluttering pendant light in the sky. It uses lightweight materials to create a contrast between the solid center of the light source and the strip around it. The beautiful Vertigo Nova Lamp is attractive. It is suitable for living rooms, bedrooms and dining areas.
Please note that your payment does not include customs duties, local taxes or other import charges. The order does not include bulbs.
If you have any questions about our products, please contact us and we will get back to you within 24 hours.
Note: This material is the same as the original version. It is not made by metal.
Vertigo Nova Pendant Lamp Product Size
Size A: Dia 80cm / Φ 31.5″
Size B: Dia 100cm / Φ 39.4″
Size C: Dia 120cm / Φ 47.2″
Size D: Dia 140cm / Φ 55.1″
Size E: Dia 170cm / Φ 66.9″
Size F: Dia 200cm / Φ 78.7″
Vertigo Nova Pendant Lamp Details
Material: glass fibers and polyurethane/Steel
Light source: LED chip
Power: 10 W (Color temperature - 2700K, warm light)
Weight: 3kg / 6.6lbs
Finishes: black, white
Process: Injection Molding / Paint
Control method: push button switch (not dimmable)
We supply wires of 150 cm / 59 . Can be extended on request
Data sheet
size
Dia 80cm
Dia 100cm
Dia 120cm
Dia 140cm
Dia 170cm
Dia 200cm
colour
Zwart